Perfect for Community Fitness Centers, Family Gyms, Company Workout Centers and much more!
Dumbbell + Kettelbell + Barbell combined into one.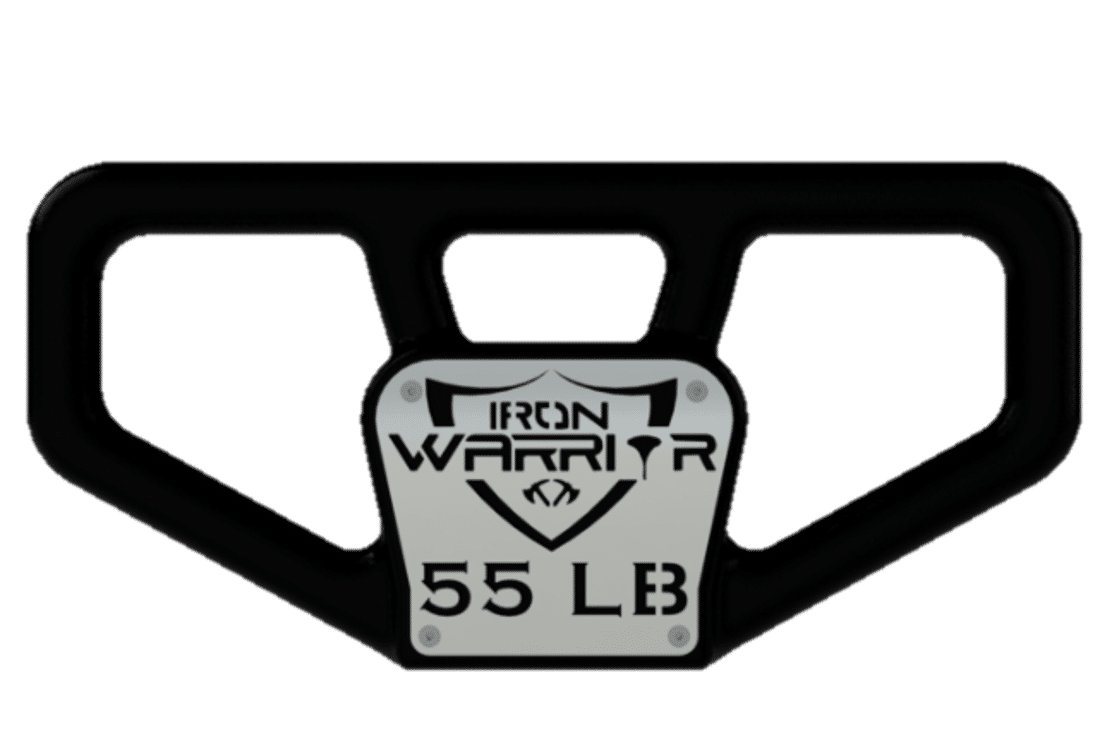 Customize It Your Way
Place your company or brand's logo on the Warbell for your gym or workout center!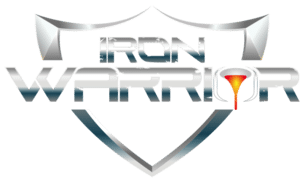 Our Accellerated Development Process is
Faster and More Cost Effective
than any other company on the market.
Our accelerated 10-12 week production.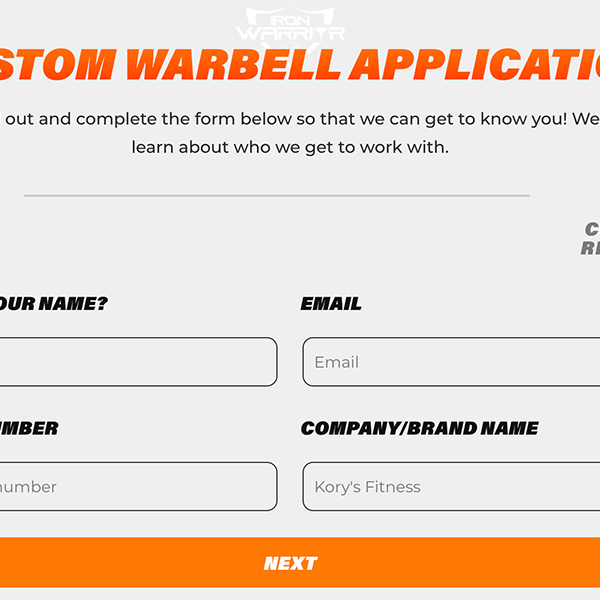 Complete and Submit our "Customized Warbell Request" form on this page with your Company Information & Logo!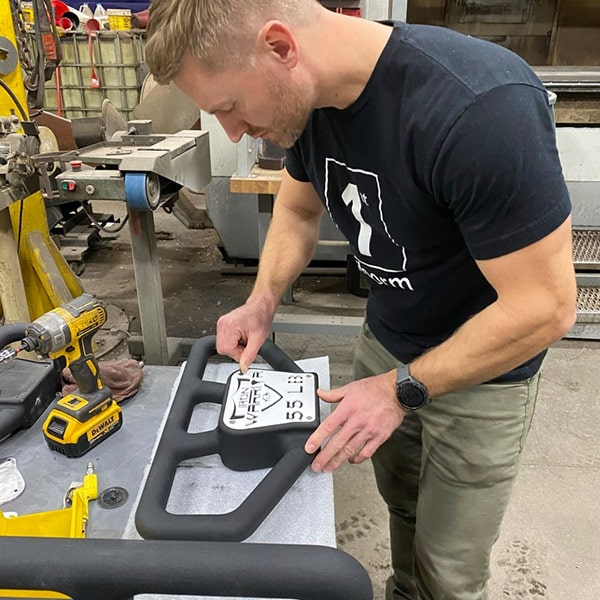 Our team will prototype the custom "Warbell Insert" and send you a sample to approve.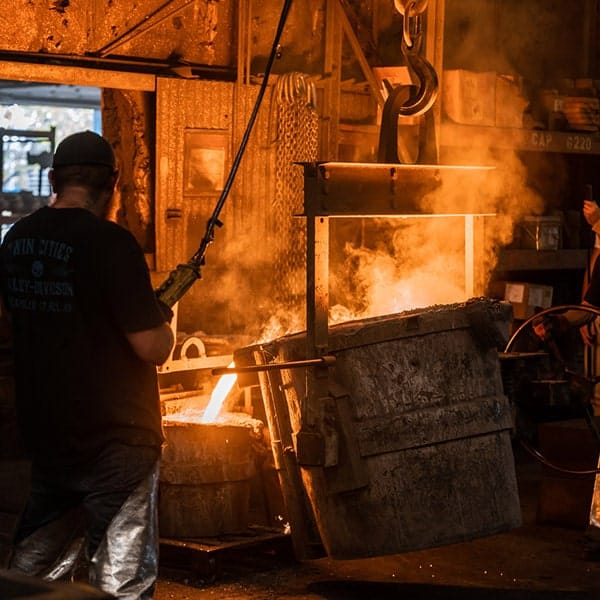 Pending alignment on the Warbell Insert sample, our team will begin production of Warbells at Dakota Foundry, our in-house casting company, based in the US!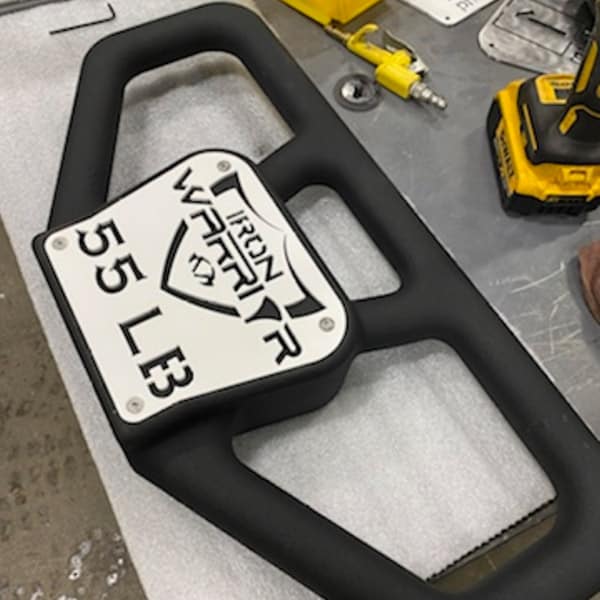 Our team will powdercoat each Warbell with best-in-industry textured matte black powdercoat.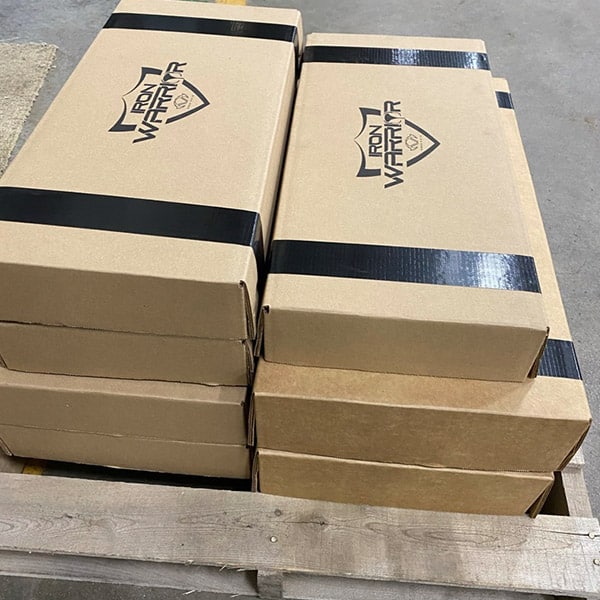 Our team will ship customized Warbells to your desired location.